The American space program was almost dead until private companies jumped in to fill the gap.  SpaceX, a company founded by Elon Musk, successfully sent 2 astronauts to the International Space Station on Saturday.  Here is a press release from SpaceX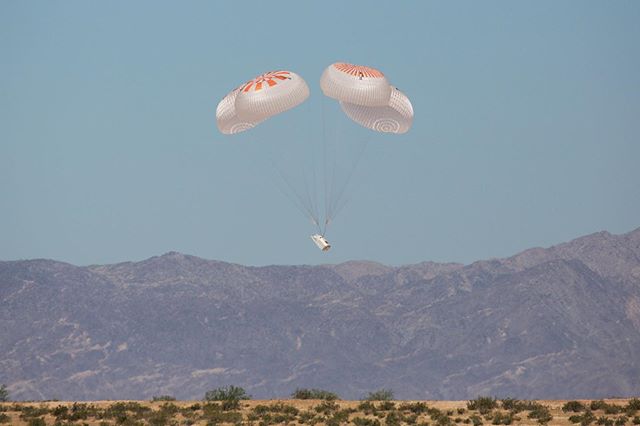 On Saturday, May 30 at 3:22 p.m. EDT, SpaceX's Falcon 9 launched Crew Dragon's second demonstration (Demo-2) mission from Launch Complex 39A (LC-39A) at NASA's Kennedy Space Center in Florida, and the next day Crew Dragon autonomously docked to the International Space Station. This test flight with NASA astronauts Bob Behnken and Doug Hurley on board the Dragon spacecraft returned human spaceflight to the United States.
Demo-2 is the final major test for SpaceX's human spaceflight system to be certified by NASA for operational crew missions to and from the International Space Station. SpaceX is returning human spaceflight to the United States with one of the safest, most advanced systems ever built, and NASA's Commercial Crew Program is a turning point for America's future in space exploration that lays the groundwork for future missions to the Moon, Mars, and beyond.
This launch is important because every year an important conference comes to Houston, SpaceCom.  SpaceCom is all about commercializing space travel.  Quite literally it supports routine commercial space flight to Mars and beyond.  Furthermore, the potential for spinoff technology in the energy industry is immense.  SpaceX is also a speaker at SpaceCom Conference.
What a spectacular weekend of accomplishment! Heartiest congratulations to NASA, SpaceX, and of course Bob and Doug. A clear demonstration of the value of public/private partnerships and the evolving opportunities in commercial space. – James Causey, Executive Director of SpaceCom