Partha is leading Data and Analytics for Shell Energy at Shell Trading and Supply.  Partha holds a Bachelor of Technology (Honors) with first class in computer science and engineering from the Indian Institute of Technology (IIT) (Kharagpur) in India, as well as a master's degree in computer science from the University of South Carolina and an MBA from Texas A&M University, specializing in finance and MIS.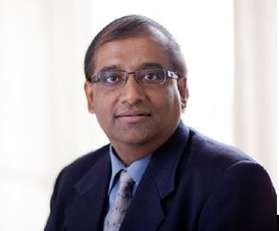 You will be on the panel on the topic, "Building a Stronger and Robust Energy Trading Risk Management (ETRM) Framework," what are some key takeaways attendees can expect from your session?
The session will focus on the new challenges of energy trading and risk management, from increased volatility, to global footprint, complicated logistics to compliance and governance. Process and technology must be improved to handle these challenges. Our discussion will cover these topics.
What new challenges and opportunities has evolving technology brought and what are the main risks involved?
Technology has created a proliferation of data and increasing need to leverage that data, make decisions in a timely manner. It has also increased the need for data security, analyzing the data as quickly as possible to make decisions. As we trade and supply commodities around the world, technology is being increasingly called upon to solve the demand and supply conundrum, while managing risk.
What are some of the trends emerging within ETRM that you're looking forward to discussing at the event? How has the space evolved in the past couple of years?
ETRM will be called upon to handle more sophisticated trading with more esoteric instruments, trying to squeeze out profits. This will also require advanced risk management and more vigilant compliance and governance processes. ETRM's will also be expected to leverage data, analyze trends, automate decision making and end to end processing. In short, I see tremendous usage of data, analytics and automation as we handle more complex scenarios, and have access to more data and see need for more analytics-driven decision making.
What key drivers motivated you to participate in this conference? What do you hope to gain?
As the energy trading world faces new challenges and we have access to more sophisticated technology, I wanted to address these both from the business domain and technology expertise perspective. With advancement of technology, challenge is not to discover new ones but to understand the business problem and then, select and apply the right technology in a thoughtful way to address the issue. My driver was to bring both the business and technology angles to finding a better ETRM framework for future.
The Risk Management in Energy Trading Conference is coming to Houston on February 26 and 27.  You can register at their website:  http://bit.ly/2R9q5i2