To your knowledge what are the areas for the greatest risks within digitization of construction and capital projects?

We are constructing on project sites that are more demanding than ever – greater quantity of workers (direct and subcontractors), construction equipment, and the sheer volume of work occurring simultaneously. Vast amounts of data are constantly being captured, the majority of which is not close to being captured let alone measured, processed and analysed. Contractors who elect to ignore digitization and maintain the "traditional paper" approach risk the success of their project by foregoing knowledge and analysis of vast amounts data that can enable them to effectively administer their Contract in real-time. There is a real risk in ignoring digitization that the Owner and Contractor end up working from different versions of reality – poorly controlled paper trails can lead to disagreements and/or disputes pertaining to Construction progress, payment claims, change orders, prolongation and delay claims, ultimately impacting success by increasing the time and/or cost of project delivery for Contractor and Owner.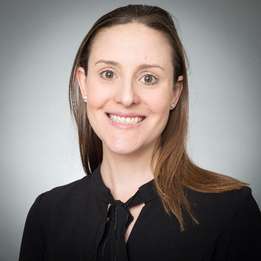 How do these risks, if at all, affect contract management processes such as drafting, negotiation, and terms and conditions?
Contract Management is not immune from the need to adopt digitization. We need to change from seeing contracts as opportunities to disperse risk to being mechanisms for the fair sharing of risk and reward whilst facilitating mutual success. We also need to change our thinking that it needs to take months of manpower and cost to negotiate terms and reach an agreement – how often can you think of times when the cost to negotiate a contract has outweighed that which you budgeted, or you were only provided a version of the Contract at tender phase only to find after shortlisting the form of Agreement has changed materially, requiring an entirely different negotiation strategy (and in turn, more costs)?! We can pinpoint and overcome a number of the risks that would later being experienced during the Project by changing our thinking during the pre-contract phase.
How does one pinpoint legal issue that arise from digitization?
Digitization is quickly becoming common practice and with that it is opening new opportunities for Contractors and Owners. It is also opening new challenges – understanding the law and how to optimise how to work whilst maintaining protection of data and assets. In taking a core function of a project, innovating it and switching the digital button, legal issues can be introduced including data access, data ownership, the cloud and liability. How can legal issues be pinpointed? Quite simply, the legal team needs to be included in the project from the get-go. They need to ensure the digitized system is designed with a focus on compliance and privacy, that it maintains protection of assets, data, and intellectual property, and includes adequate cybersecurity. Executing sound contractual agreements to facilitate the system will enable the managing and sharing risks and allocation of liability whilst providing a somewhat custom-made contractual solution – which, when you consider the innovative nature of every digitization project is key to overcoming legal issues that arise specific to the project.
What is something you are looking forward to getting out of the 9th Contract and Risk Management for Construction and Capital Projects Conference?
The opportunity to network with fellow professionals and gain knowledge on innovative ways that the success of Projects can be achieved through mitigation of risks. Can I say I'm also excited about being a "contracts nerd" for two days, because I'm truly excited about the conference! The range of sessions being presented is going to cover a broad range of interesting areas, and I am looking forward to having the opportunity to share my experiences when I present on the advancement of technology and digitization to uncover risks.
To get $200 off your registration, please click on the image below and use Promo Code:  PartnerHoustonEnergy