September 18, 2019
The Saudi Ministry of Defense displayed today in a press conference the Iranian drones and cruise missiles that were used in terrorist attacks against Aramco oil facilities in Abqaiq and Khurais.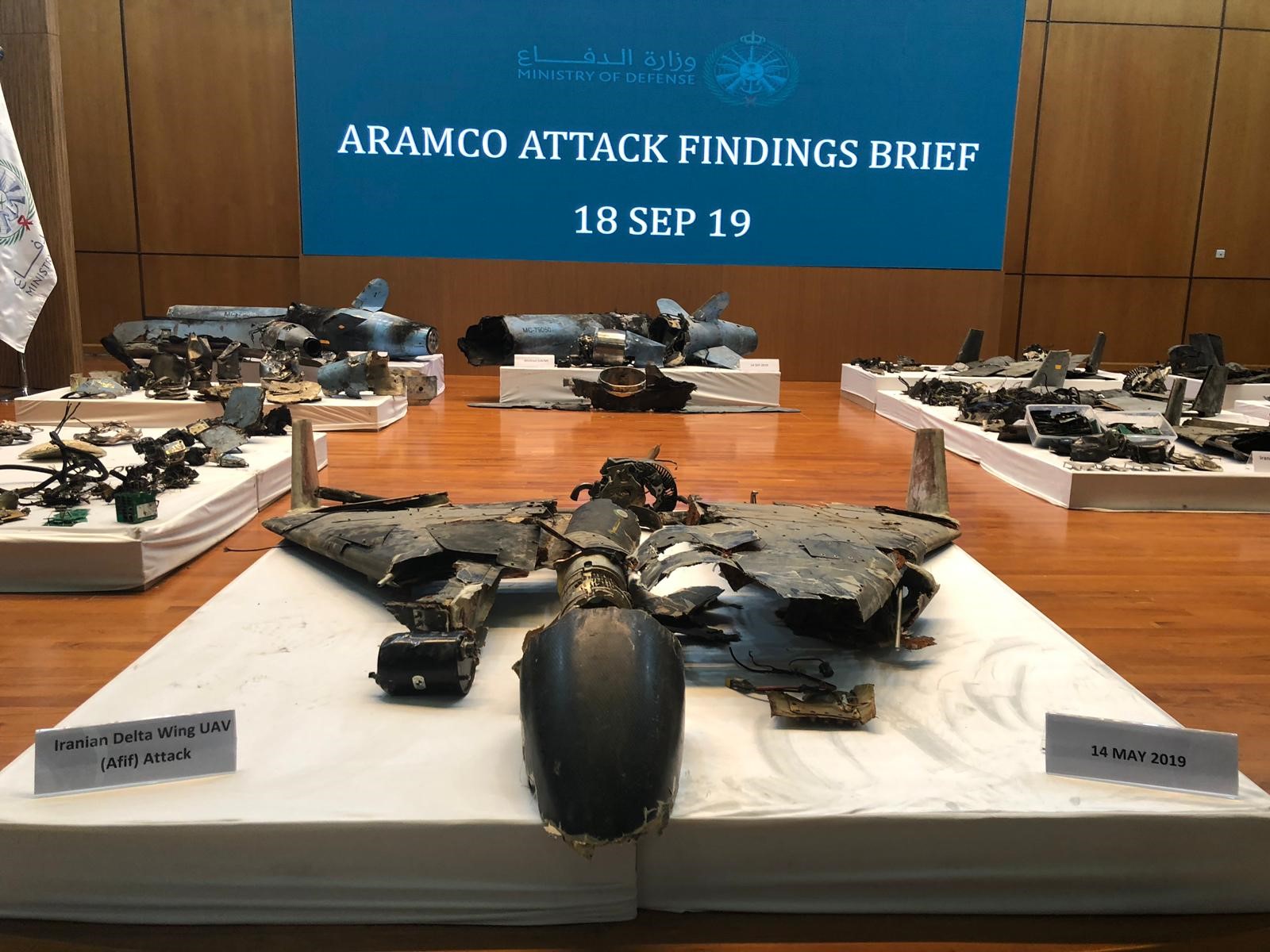 The attacks were unquestionably sponsored by Iran, but investigations are still underway to pinpoint the exact launch location, according to spokesman Colonel Turki Al Maliki.
Col. Al Maliki said that the strikes came from the north and definitely not come from Yemen, where Houthi militants claimed they had been launched from on Saturday, calling the attack "an attack on the global economy".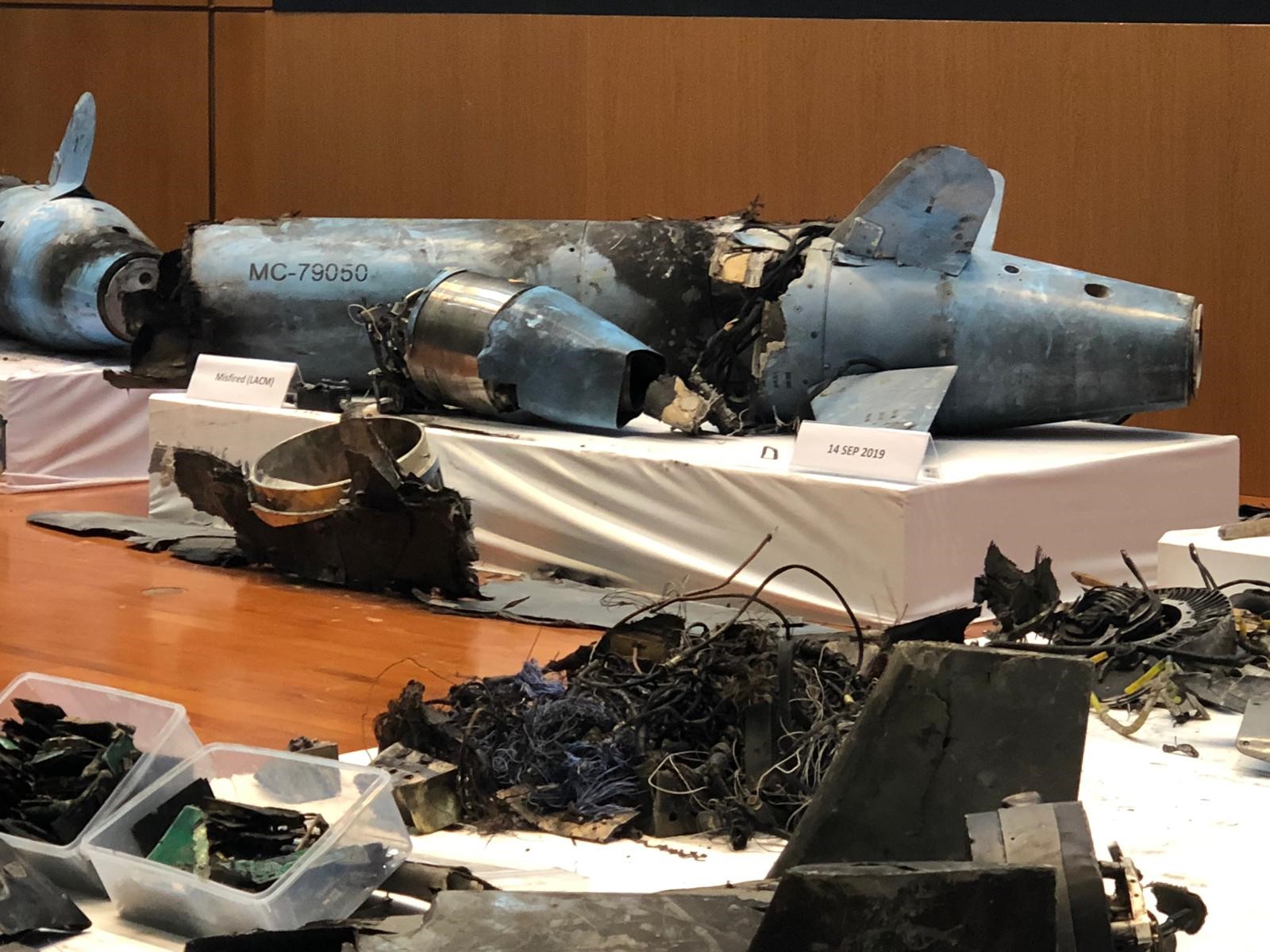 He said a total of 25 drones and missiles were launched at Khurais oil field and Abqaiq processing plant. They included Iranian Delta Wing unmanned aerial vehicles (UAV) and "Ya Ali" cruise missiles, the same missiles have been used by Iran's Islamic Revolutionary Guards Corps, they were flying from north to south, he said.
He said the attacks in Abqaiq and Khurais oilfield are an extension of attacks on Afif and Dawadmi which occurred on May 14.