By Mike Rockefeller
Senior Project Manager, MAVERICK Technologies, LLC
August 25, 2019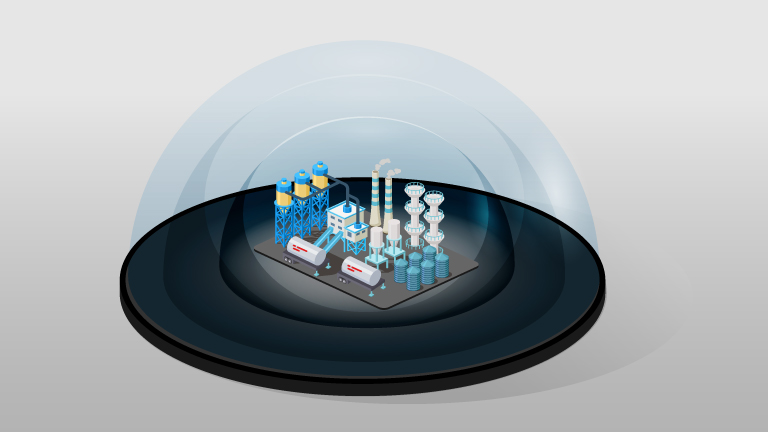 Explore how each protection layer performs in a real-world hazardous environment.
A safety risk can arise at anytime, anywhere, due to any combination of factors. What happens if an abnormal situation occurs? Is your first line of defense solid or does it have a few potential pitfalls?
For hazardous environments, several specifications and requirements must be met through safety standards, such as the Occupational Safety and Health Administration (OSHA) 29 CFR 40 Part 1910.119 "Process Safety Management" and ISA84 / IEC 61511. Process control systems have automated safety layers that are designed to prevent accidents, but if equipment fails and alarms go unnoticed or warning signs aren't heeded, the potential for risk can be huge.
Read more here:  https://info.mavtechglobal.com/back-to-basics-independent-protection-layers-are-we-inherently-safe-isa-585-gated?utm_term=Image%20-%20Read%20Article&utm_campaign=MAVERICK%20Corporate&utm_campaign=74-%23584%20Maverick%20Lead-gen%20Email%20-%20AI-26AUG19&utm_medium=email&utm_medium=email&_hsenc=p2ANqtz-8l-kL182Nvh_nqcPg732DY4xRtMqIigp_nY47Nlg4pgEg6JYWN6mUbBGRQX6NzzHoWDVfq_yFe6sPMjE6xtdPsyJuPWg&utm_content=2&utm_content=Independent%20Protection%20Layers%20-%20Are%20we%20inherently%20safe%3F&utm_source=hs_email&utm_source=bm23&hsCtaTracking=44bfd56e-1d89-4b6e-bb3c-67f69332c5c6%7C757abb53-ddd1-46d0-9297-61887f78698a